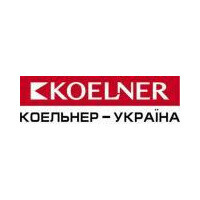 LTD Koel'ner-Ukrayna
Lviv
Closed
⋅ Opens: Mon, 09:00
Is there no connection with the company?
LTD Koel'ner-Ukrayna
KOELNER –UKRAINE company is the official representative in Ukraine of well-known european brands RAWLPLUG, KOELNER, GLOBUS, MODECO, LF.
RAWLPLUG is a brand, which offers professional products for heavy-duty fixtures: mechanical and chemical anchors, modern solutions in impulse nail techniques and high-tech light fixtures.
KOELNER is a brand of professional and innovative fixtures for construction and industry, specializing in façade insulation fixtures, roof fixtures, self-drilling connectors and other light systems.
MODECO provides its customers with hand tools for household use. MODECO tools have gained popularity thanks to their durability, functionality and aesthetics.
The ŁF product range includes: screws, nuts, bolts, custom products made to individual purchase orders, as well as construction fasteners.
The company's product portfolio includes high-quality mechanical fasteners, threaded products, chemical anchors, drills, circular saws , hand tools.
Companies providing similar services
Another organization in Lviv
Update: 9/08/2023
Registered: 9/26/2006
ID no: 2817
Company Reviews
okna.ua/en/koelnerkiev
Head office
Lviv, c.Сокільники, вул.Львівська бічна, 6 (заїзд - м.Львів, вул.Тролейбусна)79060
Working hours:
Коельнер-Україна
Mon — Fri
9:00 AM‒6:00 PM
The popularity of the company
Total Views: 9 714