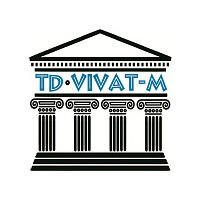 LTD VYVAT-M
Zaporizhzhia
Is there no connection with the company?
LTD VYVAT-M
Компания ТД «ВИВАТ-М» предлагает продукцию немецкой торговой марки REHAU, VEKA, WDS и весь спектр строительно- ремонтных работ и услуг.
Только заводская сборка. Мы предоставляем следующие услуги:
1) монтажно-установочные работы окон, кондиционеров, дверей;
2) ремонтно-строительные работы квартир, офисов, промышленных помещений;
3) монтаж инженерных сетей отопления, электроснабжения, водоснабжения;
4) изготовление и установка мебели под заказ (эксклюзив!), шкафов-купе, кухонь, кухонных уголков
а также устройство "теплых полов" и "натяжных потолков"
Индивидуальный подход к каждому клиенту, гибкая ценовая политика.
На все услуги и работы предоставляется рассрочка 0% на 5 месяцев на сумму до 25 000 грн.
Интересные предложения для дилеров.

Будьте внимательны при выборе окон!
Не приобретайте окна сомнительного производства. Разочарование от низкого качества длится дольше чем радость от хорошей цены.
Companies providing similar services
Another organization in Zaporizhzhia
Update: 4/26/2013
Registered: 11/16/2012
ID no: 17702
Company Reviews
okna.ua/en/vivat-m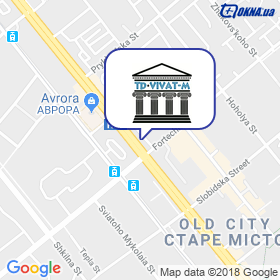 Head office
Zaporizhzhia, пр. Соборный 94 оф.2,369068